Upcoming News and Events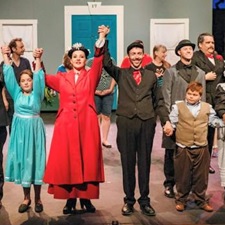 12-08-2016
WWOB hosts the first "Christmas in the City" Gala Fundraiser!
WWOB hosted its "Christmas in the City" Gala on Dec 8th at the Hi-Q Venue in Roswell.
The evening was marked with performances from WWOB alumni and a presentation detailing WWOB's plans for the future. There was also a silent auction where many a Christmas gift were picked up.
Thank you to all our sponsors and supporters who helped make our Gala night an unforgettable one and for the continuing support of WWOB!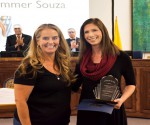 12-08-2016
Summer Souza awarded Outstanding Citizen honor by the City of Roswell
WWOB Artistic Director and Board President Summer Souza was presented the Outstanding Citizen Award by the City of Roswell at the City Council meeting on November 10. Summer was presented the award for having contributed to the artistic culture of Roswell through her work with WWOB. Summer is a founding member of WWOB, and has directed several of the past WWOB productions