Theatre Classes and Workshops
Way Way Off-Broadway offers classes and workshops in a variety of theatrical subjects throughout the year that not only helps grow and refine performance abilities, but develops skills that will serve in all areas of life.
Classes are taught over several weeks during the fall and spring, and are led by WWOB's experienced production staff and performers. Class offerings change each semester, and may be limited to certain age groups depending on the specific material being covered.
Workshops are single- or multi-day classes offered throughout the year that provide training and instruction on specific areas of performing and theatrical production.
2017 Classes and Workshops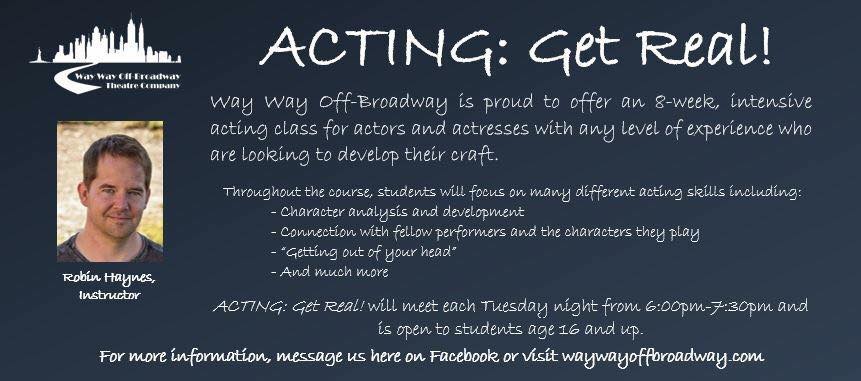 Behind the Curtain: Theatrical Production & Design Dates, Times and Location TBA
Instructor: Tony Souza
Throughout this course, students will learn what it takes to bring productions to life behind the scenes. Students will learn stage design and construction, costume design, lighting and sound design.
WWOB Audition Workshop Dates, Times and Location TBA
Always wanted to perform on stage but not sure what to expect at your audition? WWOB's Audition Workshop will provide you with the knowledge and skills to show up to your next audition prepared to show off your amazing talent.