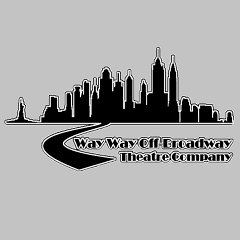 PERFORMANCE DATES & TIMES:
JOSEPH – March 8 – 17
MAMMA MIA! – June 21 – 30
CHICAGO – November 1 – 10
Fri & Sat – 7:00 pm, Sun – 2:30 pm
ENMU-Roswell Performing Arts Center
2019 SEASON TICKETS
WWOB is proud to present the 2019 Season… a season full of shows for audiences of all ages! Join us in celebrating FIVE YEARS on stage with WWOB!
Season tickets offer guests the opportunity to reserve their tickets for all the shows of the upcoming season well in advance of public sales, as well as SAVE on the price of their tickets over purchasing tickets for each individual production!  With two great options, Season Tickets are a great way to enjoy all of WWOB's main-stage shows!
All Season Ticket purchases will be seated in the center, reserved, PREFERRED SEATING Section. All you have to do is select your dates and seats at checkout, and you will be all set to enjoy the great productions coming up from WWOB in 2019!